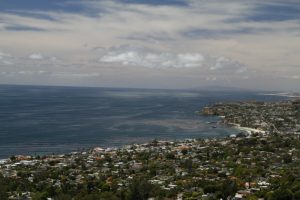 The residential market in Laguna Beach appears to be experiencing a slight correction.
When comparing sales for the first quarter of 2018 to the first quarter sales of 2017, we're seeing a decline in pretty much every category. Here's a quick snapshot (first number is 2018):
– Units Sold: 68 vs. 90 (-23%)
– Median Price: $1,875,000 vs. $1,914,276 (-2.1%)
– Median Price per Foot: $982 vs $1,032 (-4.9%)
– Days on Market: 74 vs. 61 (+21%)
So, what we're seeing is across the board decreases in unit sales, prices, and per-foot prices, along with longer market times. What's causing this setback? I can't point to any one thing, but contributing factors might be: Changes to tax law; Slowing down of a red-hot market since 2013; Less foreign money coming into the U.S. or maybe prices simply getting out of reach for many buyers.
With all that said, sellers seem undeterred. There are currently 244 residential properties actively listed in Laguna Beach. Some stats on those are:
– 244 units represents almost 11 months of inventory
– Median price of listed homes is $2,987,500 – 59% higher than Q1 sold properties
– Median Price per Foot: $1,215 – 24% higher than Q1 sold properties
There you have it. From a macro perspective, it would seem sellers are somewhat optimistic, but buyers have quite a bit of leverage.