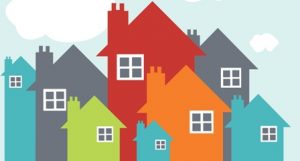 housing

Most Orange County residents are aware that the number of homes on the market is low relative to demand. This becomes evident when one looks at sales in the first quarter of 2017 compared to sales during the same period of 2018. Conducting a year-to-year comparison of single-family homes (i.e. no condos or multi-family properties) for all of Orange County provides a comprehensive look into how the market is behaving.
First, it is significant to note that several material housing-related changes have taken place during this period: Interest rates have risen steadily since Q1 2017. Putting it in perspective, it was common to obtain a 30 year fixed loan at 3.75% interest a year ago. Today, that rate has risen to about 4.5%. On the purchase of an $800,000 property with 20% down, that means the payments would jump from around $2,964 to $3,243 per month, a $279 or 9.4% increase.
Next, with the new tax laws, mortgage debt deductions are now limited to $750,000 from $1 million. Any loans taken out after Dec. 15, 2017, are subject to this new rule. Finally, deductions on state and local property taxes are now limited to a total of $10,000. Previously, all state and local property taxes were deductible in the federal tax filing without limit.
All this would suggest downward pressure on the housing market. However, statistics suggest that demand is robust and prices continue to rise. The following chart compares Q1 2017 sales to Q1 2018.
| | | | |
| --- | --- | --- | --- |
| | 2017 | 2018 | % Change |
| Units Sold: | 3,998 | 3,857 | -3.53% |
| Median Price: | $747,250 | $800,000 | 7.06% |
| Median $/Ft.: | $391 | $416 | 6.58% |
| Days to Sell: | 40 | 20 | -50% |
The decline in units sold can be attributed to low inventory, while the increase in prices of about 7% and the dramatic reduction of time on market show a strong appetite for OC housing. As of this writing, there are 3,869 active listings, almost the same number of properties that sold in the first quarter, meaning about a three-month supply of inventory. With that in mind, it appears that the positive trends reflected herein may continue in foreseeable future.